Dr. Ray McClanahan, DPM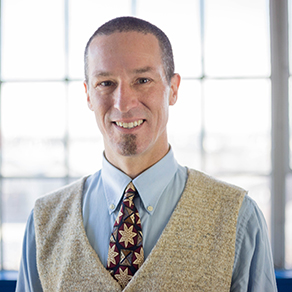 Dr. Ray McClanahan was born in Port Angeles, Washington to Larry and Judi McClanahan. He completed his undergraduate studies at Liberty University in Lynchburg, Virginia, graduating with a Bachelor of Science in Education. Next, he attended Pennsylvania College of Podiatric Medicine (now Temple University School of Podiatric Medicine), and graduated in 1995. Upon graduation, he completed a two-year podiatric, surgical residency training in Portland, Oregon, at Legacy Health Systems and Kaiser Permanente as a Podiatric Physician and Surgeon.
Dr. McClanahan's practice, Northwest Foot & Ankle in Portland, Oregon, allows him to care for those who find their highest joy when in motion. In his 18 years as a podiatrist, he has learned that most foot problems can be corrected by restoring natural foot function. He is also the inventor of Correct Toes, silicone toe spacers. His professional goal is to provide quality natural foot health services with an emphasis on sports medicine, preventative and conservative options as well as education on proper footwear.
Dr. McClanahan is an active runner and athlete. In 1999, he finished 14th in the U.S. National Men's Cross-Country Championships and had a near Olympic Trials qualifying 5,000 meter mark of 13:56 in 2000. He then qualified for the World Duathlon Championships in 2001.
Click HERE to learn more about booking an appointment with Dr. Ray McClanahan, DPM
Dr. Samuel Oltman, ND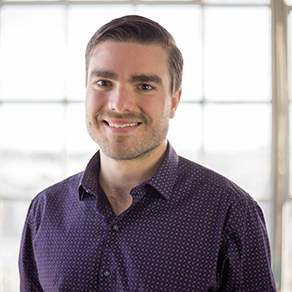 Dr. Sam Oltman graduated with a Bachelors of Science from Oregon State University in Exercise and Sport Science where he was also a member of the Beavers football team playing wide receiver. He attended the National College of Natural Medicine, graduating with his Naturopathic Doctorate (ND), and then completed a rigorous 2-year primary care residency at Grain Integrative Health in SE Portland. He has advanced training in pain management, orthopedics, and regenerative injection therapies.
Dr. Oltman treats patients with the underlying presumption that the body contains the wisdom to heal itself- it simply needs the requisite inputs for enhanced healing and the removal of certain barriers that prevent healing. He believes that symptoms are not aberrations to be suppressed but rather wise expressions of nature pointing to where imbalance lies.
As a lifelong athlete, Dr. Oltman has always been interested in how to optimize performance and physical fitness. Restoring natural foot function to his own feet years ago has made him a true believer and one who "walks the walk" when it comes to the barefoot lifestyle. As a naturopathic physician, Dr. Oltman also has deep insight into systemic and holistic strategies for enhancing performance on the track, field, trail, classroom or office.
An Oregon native, Dr. Oltman loves spending time with family and friends while maintaining an active lifestyle with biking, running, CrossFit, yoga, slacklining, hiking barefoot, basketball, ping pong and swimming in the lakes and rivers of the Cascades.
Click HERE to learn more about booking an appointment with Dr. Samuel Oltman, ND.
Dr. Camella Potter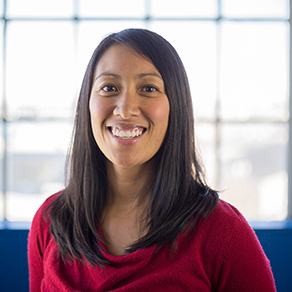 Camella (Mia) Potter, ND received her Doctorate of Naturopathic Medicine from the National University of Natural Medicine in Portland, Oregon. Dr. Potter attended the University of California, Berkeley for undergraduate studies where she obtained her bachelor's degree in Nutritional Science.
Before attending naturopathic medical school, she conducted research with breast cancer survivors and men with prostate cancer at Oregon Health and Science University, worked overseas with a holistic community development agency and served as a nutritionist in a medical office.
Dr. Potter was a competitive gymnast as an adolescent and currently enjoys running, biking, boot camp classes, and yoga. She worked with Dr. Ray McClanahan while in medical school and has observed the impact that his philosophy for podiatric care has on patients, as well as in her personal life. Dr. Potter has an intimate understanding of the body's ability to heal itself, and she seeks out the true underlying cause of foot problems to treat and prevent many common foot ailments.  Click HERE to learn more about booking a remote consultation with Dr. Camella Potter, ND.
Megan, Patient Coordinator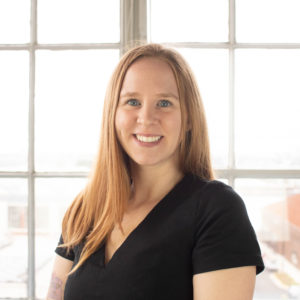 Megan is originally from upstate NY and moved to Portland about 2 years ago. Megan graduated from Grand Canyon University with a bachelor's in  medical administration and currently working on her Master's in Public Health. When she finishes her master's degree, she would love to spread the knowledge of preventative health around the globe. She moved to Portland because of the food, the people, and the opportunities. Megan is an active person and never can sit still, she is either helping someone or looking for someone to help. On her free time, she loves to roller skate, read and spend  time in nature.
Dr. Andrew, ND + Medical Assistant
Dr. Andrew Wojciechowski was born and raised in the Metro Detroit area of Michigan. He graduated with Bachelors of Science in Human Biology from Michigan State University in East Lansing, Michigan. For 8 years he worked multiple positions with direct patient care at Michigan's largest health care system, Beaumont Health, while becoming certified in Nuclear Medicine Technology. He then moved out west to Portland, OR, to attend the National University of Natural Medicine, graduating with a Doctorate in Naturopathic Medicine (ND). He has continued advanced training in non-surgical and conservative pain management, orthopedics, IV therapies, and regenerative injection therapies.
Dr. Andrew has been at NW Foot & Ankle since early 2019 and also manages social media platforms for Correct Toes®. He treats patients with the understanding that the patient is their own best healer. By removing obstacles to cure and optimizing various aspects of the human body (alignment, movement, blood flow, nutrition, sleep, inflammation, etc.), we allow the body to do what it does best—heal itself and thrive. He views the patient as an interconnected whole, ultimately treating the root cause of injury and illness, while also thoughtfully addressing symptoms.
Dr. Andrew is a lifelong athlete, competitively playing in dozens of different team and individual sports throughout his life. As a child and teenager, he was most dedicated to soccer, basketball, and running track as a sprinter. More recently Dr. Andrew plays competitive kickball, and enjoys playing basketball, golf (both ball and disc golf!), running, hiking, and weightlifting. Dr. Andrew is a dedicated Michigan State Spartans basketball and football fan, and loves being active, traveling, and experiencing new things with family, friends, his dog Charlie and cat Django.